11/9 - Chris Gustin: Talking Through the Vessel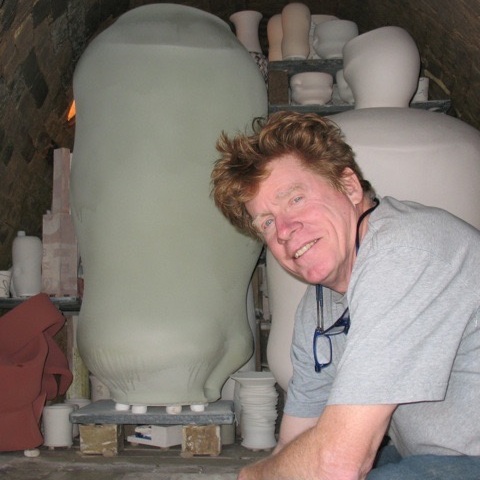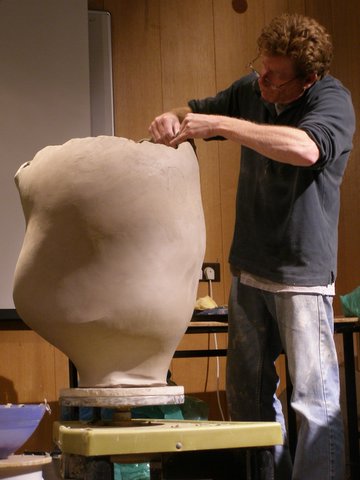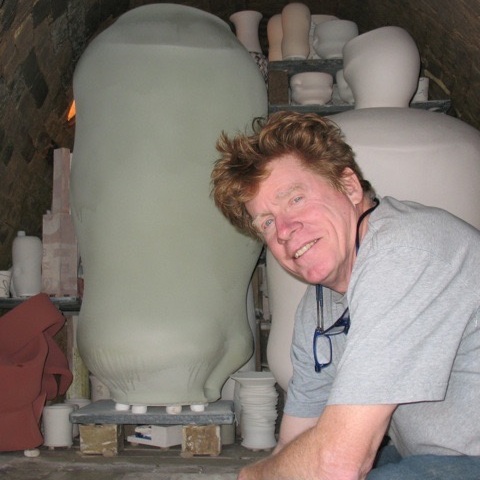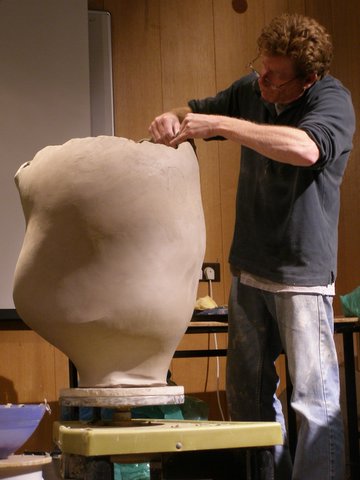 11/9 - Chris Gustin: Talking Through the Vessel
Saturday, November 9, 10am - 4pm
Take your work to the next level. This one-day demonstration workshop will focus on the underlying formal and organizational strategies that exist in all pots. Dealing with both the functional and sculptural concerns of pottery form, we will explore the architectural nature of the vessel. Line, proportion, geometry, ratio, scale and volume all play a role in the final pot. How these relationships combine to create structure, metaphor and meaning in pottery form and decoration is the foundation for great pots.
Chris will use the time to throw and build some pots, using both wheel and coil building techniques. The work that he makes will be used as a conduit to get to this discussion of geometry. He will use drawing as a way of discussing how the parts of a pot make up the whole, with geometry, proportion, scale, volume, and gesture all playing a role in the final piece. Chris will also use drawing as a tool for visualizing his ideas, illustrating various ways in approaching one's work as well as showing how the formal elements of pottery and the relationship to the human figure connect.
Chris will also talk about his journey in clay on many levels - from concept and creation to professional development.
Special Lodging Offer:
Springwater Bed & Breakfast is offering our Chris Gustin workshop participants a discount! She will take 15% off for one night lodging, and 30% off for two nights. Visit their website to take a look, but book directly with Leslie to get the discount by calling 518.583.3661. Be sure to mention Saratoga Clay Arts Center!
Chris Gustin is a studio artist and an Emeritus Professor at the University of Massachusetts, Dartmouth. He received his BFA from the Kansas City Art Institute in 1975, and his MFA from Alfred University in 1977. Chris lives and works in South Dartmouth, Massachusetts. Chris' work is published extensively and is represented in numerous public and private collections throughout the world. With over fifty solo exhibitions, he has exhibited, lectured and taught workshops in the United States, Caribbean, South America, Europe, the Middle East and Asia. He has received two National Endowment for the Arts Artist Fellowships, and four Massachusetts Cultural Council Artist Fellowships, the most recent in 2017. He is a member of the International Academy of Ceramics and was elected to the American Craft Council College of Fellows in 2016. He was awarded the Masters of the Medium award from the Renwick Alliance in 2017. Chris is cofounder of the Watershed Center for the Ceramic Arts in Maine and currently serves as Honorary Trustee on its board. Chris is cofounder of the Watershed Center for the Ceramic Arts in Maine, and currently serves as Honorary Trustee on its board.